Are you insured?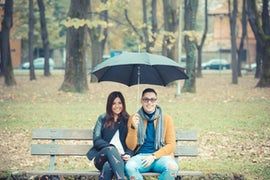 Protecting Your Loved Ones and Securing Your Legacy
Life is full of uncertainties, and while we strive to provide our loved ones with the best possible life, it's crucial to plan for their financial security even in our absence. Life insurance is a powerful tool that offers peace of mind by providing a financial safety net to those we leave behind.  Whether it is an economic change or life unexpected we provide solutions that offer assurance for a better tomorrow.
Are you looking for:
Income Protection with Living Benefits in the event of life happening (illness or disability)
Optimizing your Income to grow and work for you
A way to minimize debt & build wealth at the same time without changing your lifestyle
We specialize in unique strategies for your financial needs!
Life Insurance
Living Benefits
Annuities
Estate Planning
Opportunity Funds
Retirement
Debt Action Plan TM
College Planning
Factors to Consider When Choosing a Policy:
Coverage Amount: Calculate the appropriate coverage amount based on your family's needs, including outstanding debts, future expenses, and income replacement requirements.
Policy Term: Consider the length of coverage you require. For instance, if you have young children, you might want a policy that covers them until they become financially independent.
Premium Affordability: Ensure that the premium payments fit comfortably into your budget.
Insurance Provider: Choose a reputable and financially stable insurance company with a good track record of paying claims.
Life insurance is a fundamental aspect of financial planning, offering a lifeline to your loved ones when they need it the most. By carefully selecting the right type of policy and coverage, you can rest assured that your family's financial future is secure. Don't delay in protecting what matters most – consider life insurance today.
Give us a call if you would like us to take a look at your policy to see if it meets your needs. Schedule a free consultation for a Financial Impact Analysis with one of our Living Benefits Specialists.